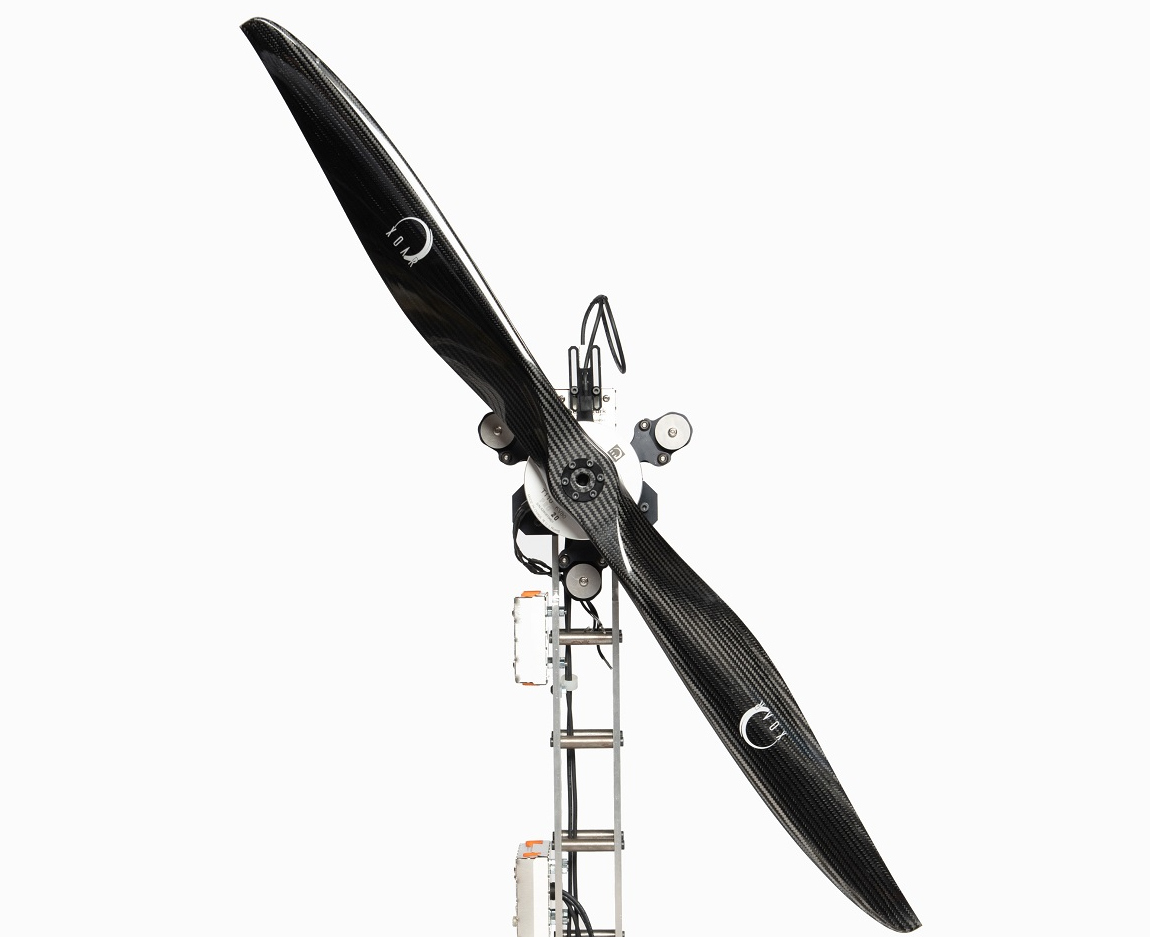 Series 1780 Thrust Stand and Dynamometer
Optimize the performance of your large-scale UAVs
The Series 1780 Dynamometer is robust and accurate for thrust measurements up to 40 kgf. It can perform propulsion tests for single and dual motor configurations.

Order Now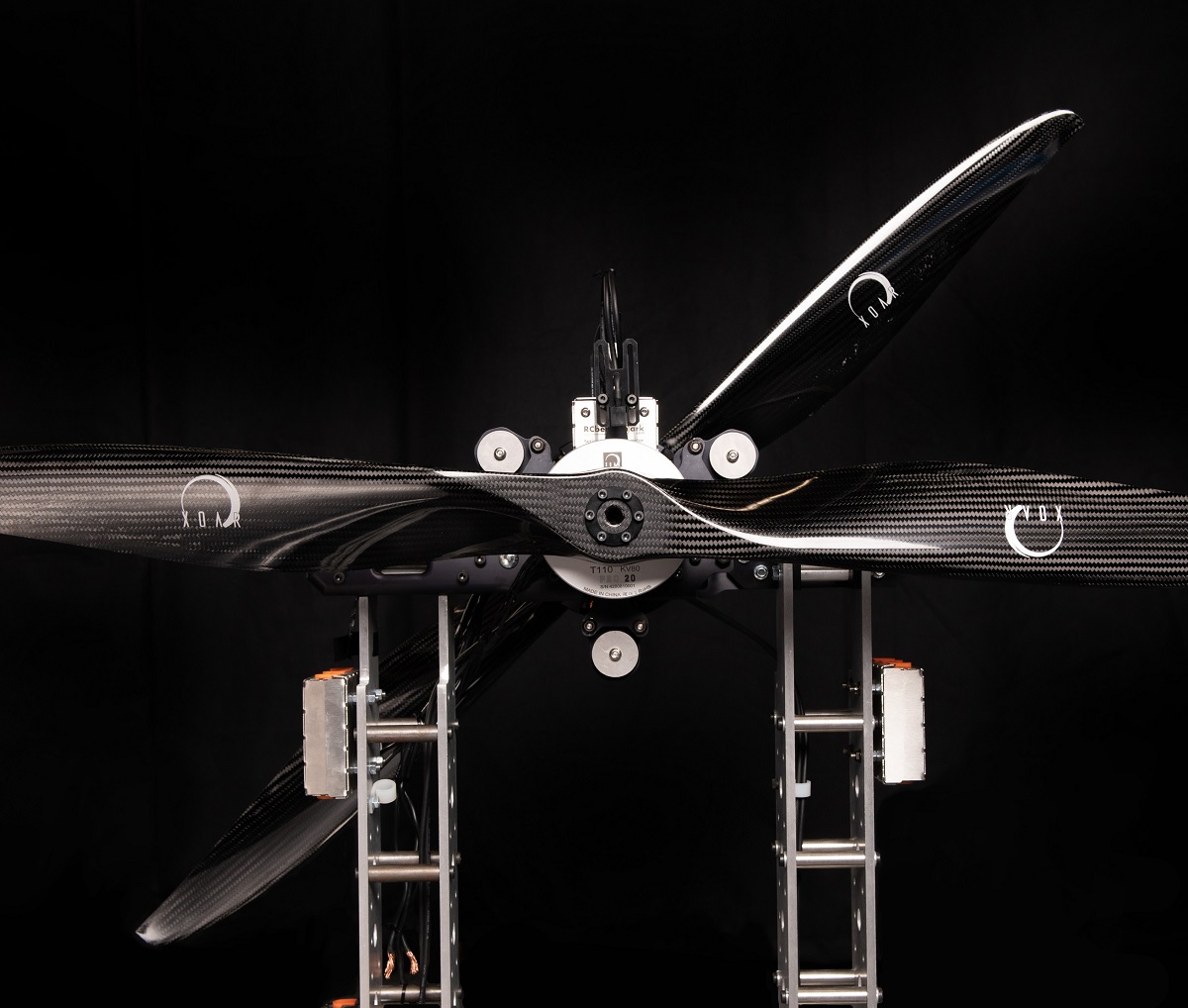 Maximize Flight Time and Performance
Accurately measure thrust and efficiency of your motors and propellers!

The only dynamometer made specifically for propulsion testing, the Series 1780 measures the data you need in a minimal amount of time. It is simple to operate so you can focus on your design.

Download Datasheet
Maximum Thrust

40 kgf (88 lbf)

Maximum Torque

18 Nm

Maximum Voltage

60V

Maximum Current

150 A continuous

Various Configurations Available
Designed for large and complex UAVs.

Single Motor
For a single outrunner motor.
Back-to-back Coaxial Motor

For two motors with an adjustable axial distance between the back of the motors. Minimum Z applies.

Face-to-face Coaxial Motor

For two motors facing each other. Unrestricted axial distance between the propellers.

Face-to-face Offset Motor
Test the effects of partial propeller overlapping with an adjustable axial and radial distance.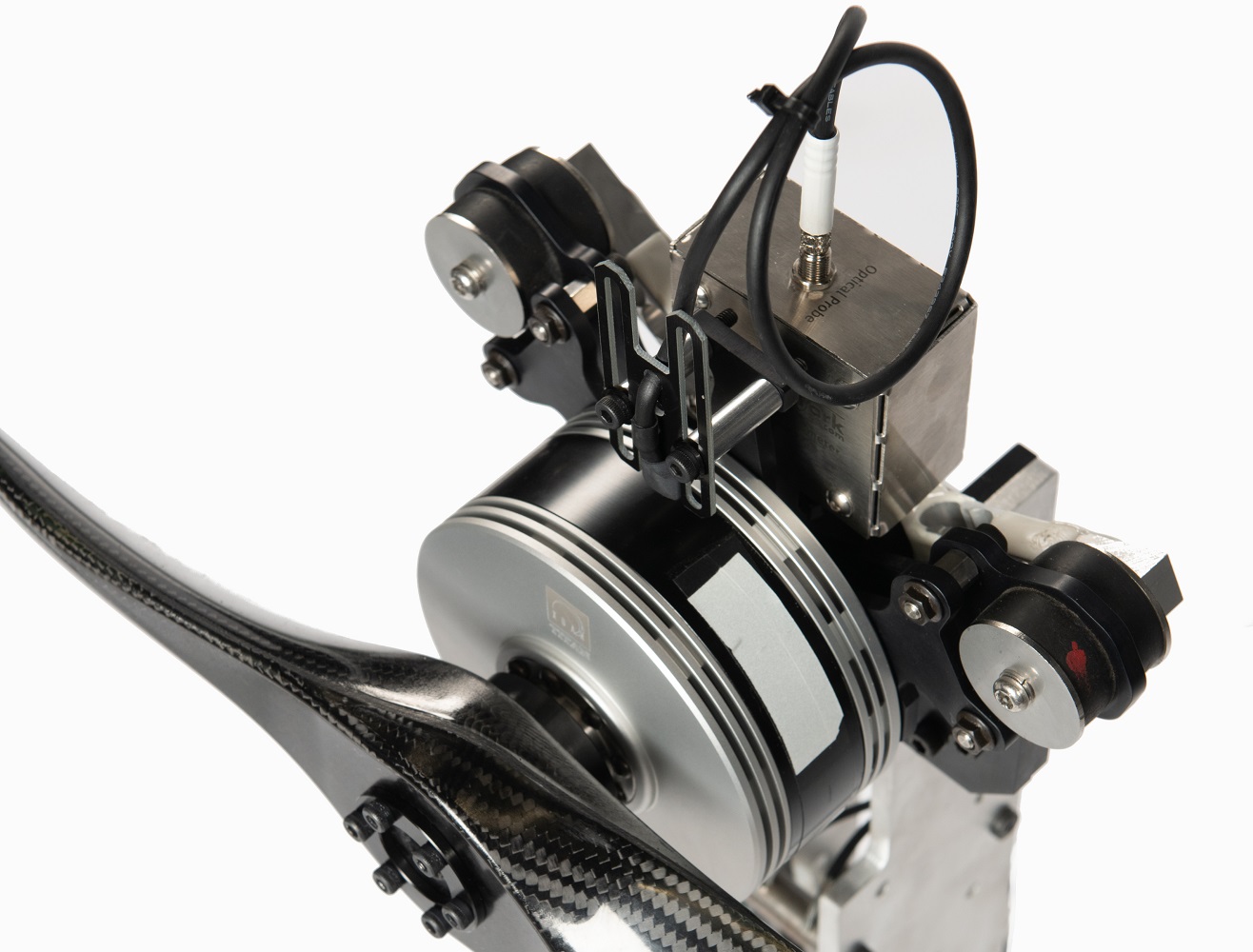 Small Size, High Thrust

Optimized profile to reduce drag.

The Series 1780 is designed with temperature compensated load sensors and vibration dampers in a tripod configuration. The load measurement unit can support high thrust and torque with minimal airflow restrictions.

Simple Installation
Test in hours instead of weeks.
Full galvanic isolation protects your computer and electronics from static electricity and electrostatic noise. The motherboard features a buzzer alert monitoring dangerous conditions and a safety switch.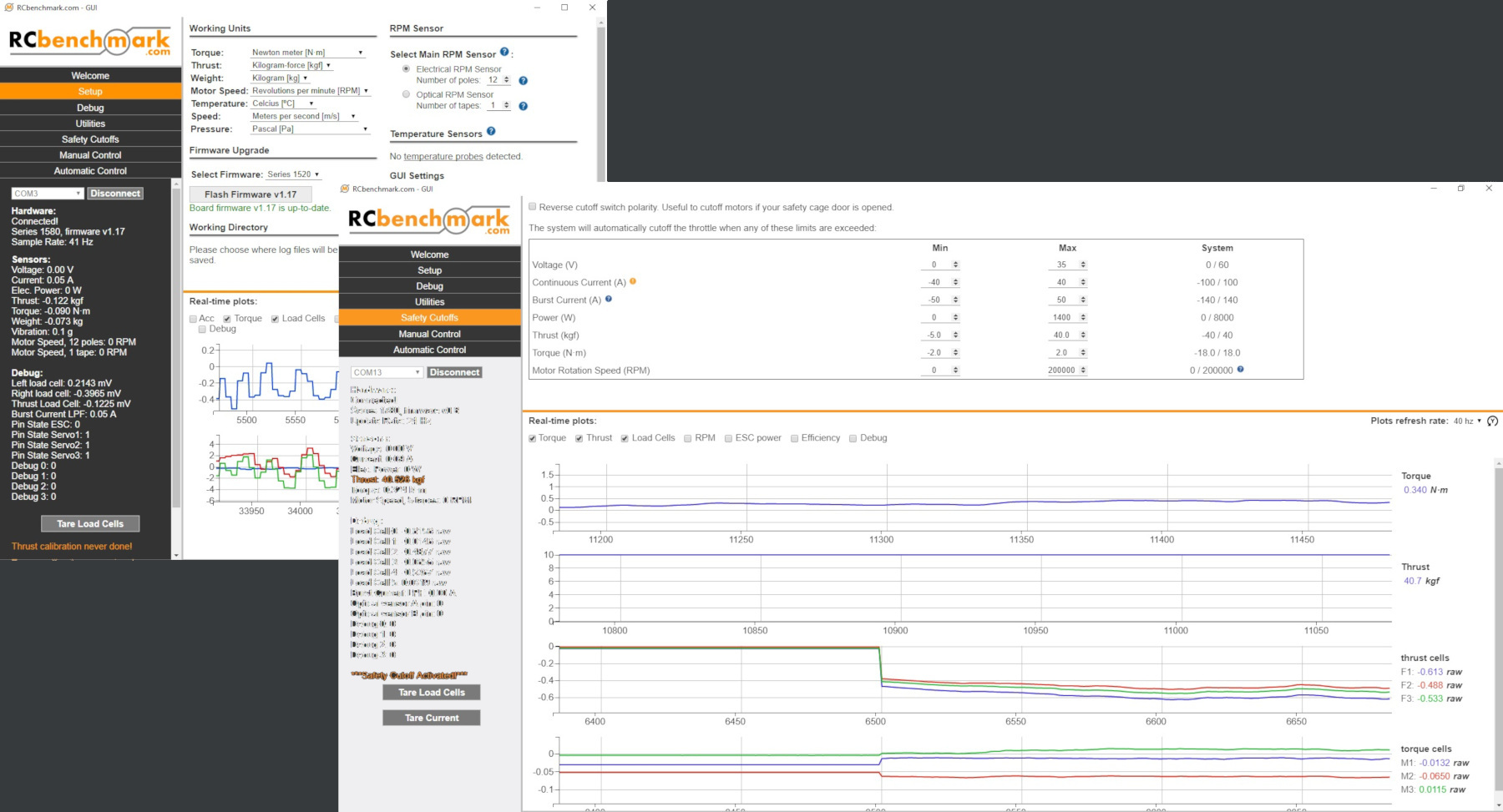 Powerful and User-Friendly Software

Simple approach to obtain performance data.

The RCbenchmark software features many powerful functions such as automatic control, real-time feedback, CSV data output, cutoff limits and motor control within the GUI.

Multiple Accessories to Achieve Peak Performance
Simplify your tests and obtain more data.

---
No-Solder Board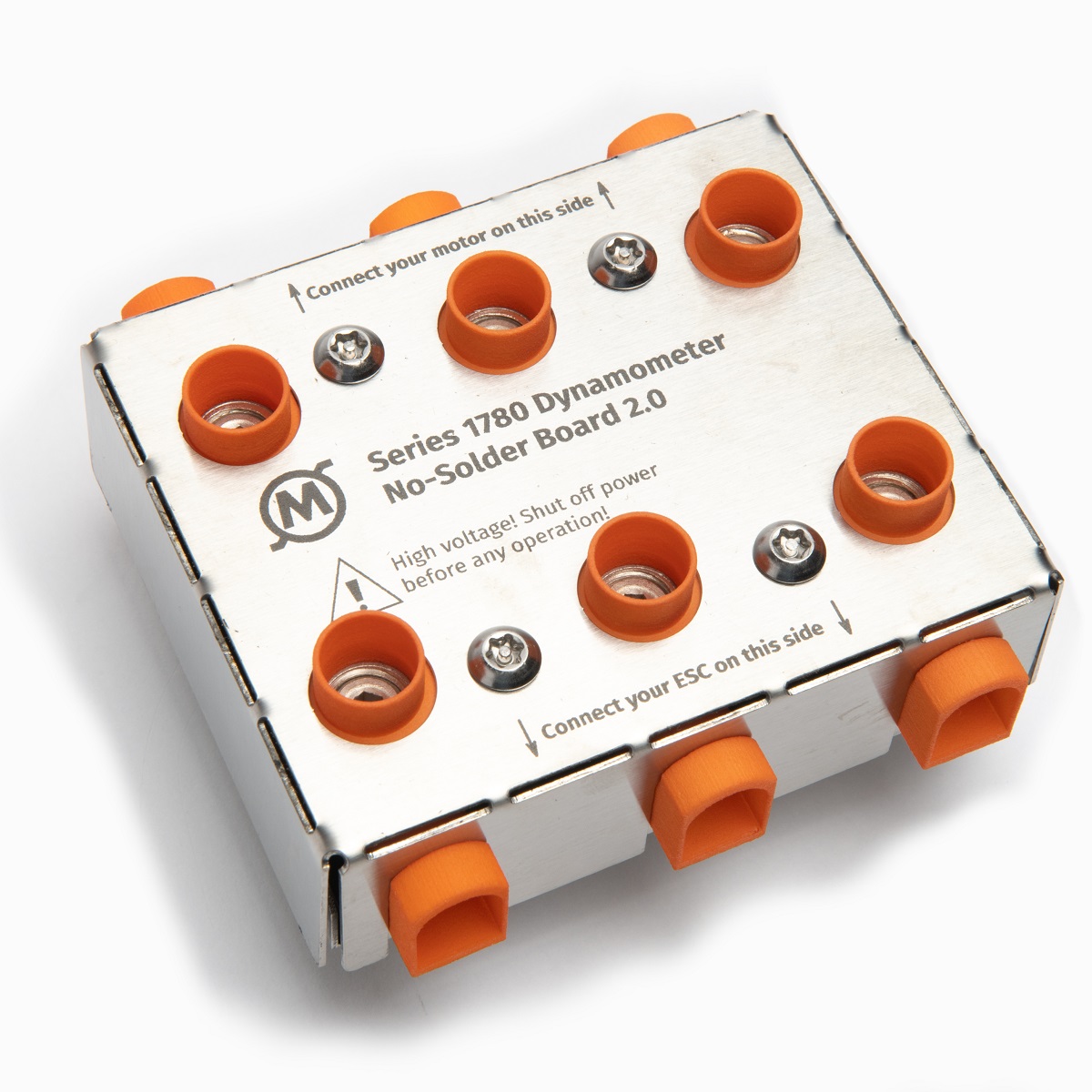 The no-solder board allows to quickly connect the motor to the ESC without soldering.

---
Temperature Probe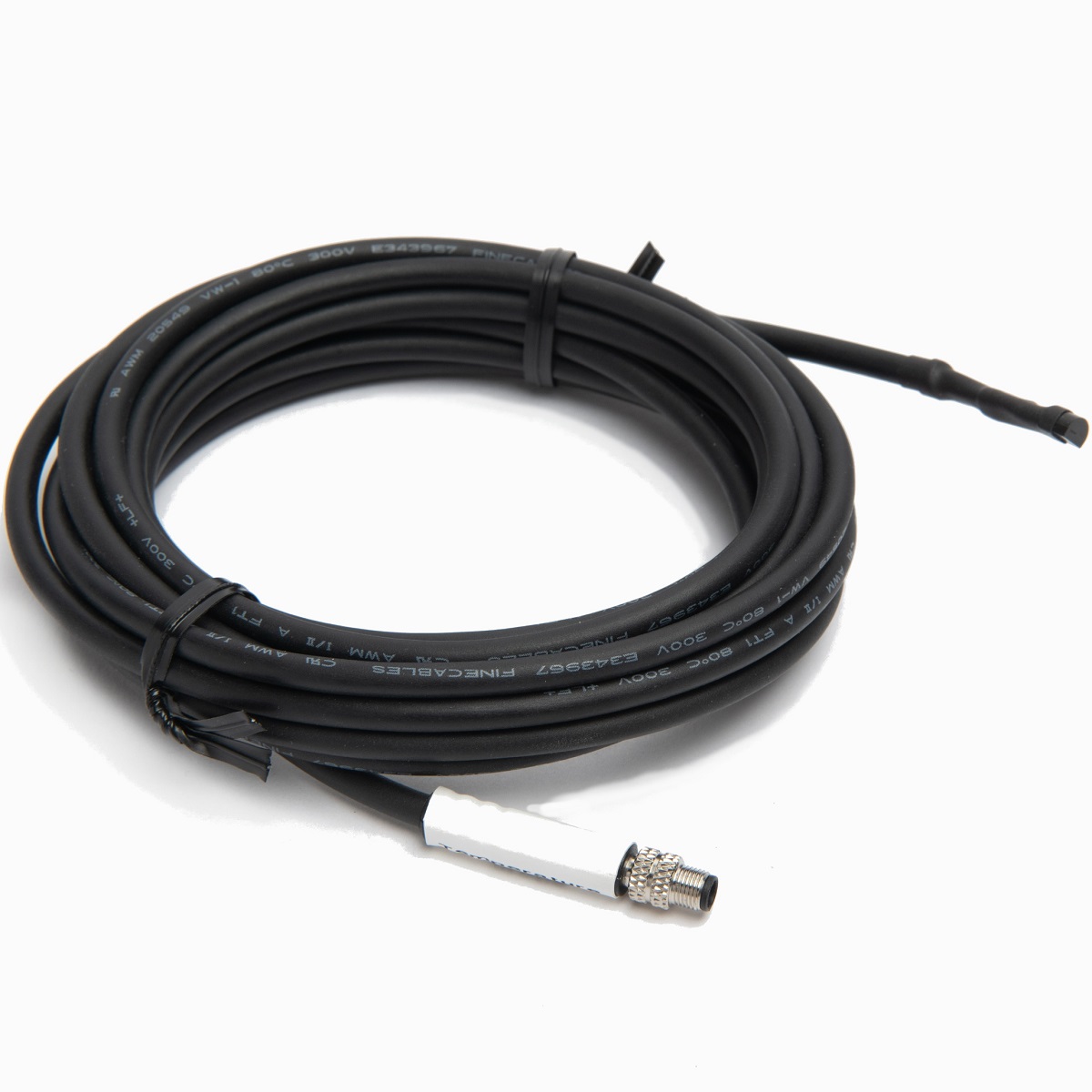 The Series 1780 supports up to three probes measuring temperatures from -10°C to +120°C

---
Airspeed Probe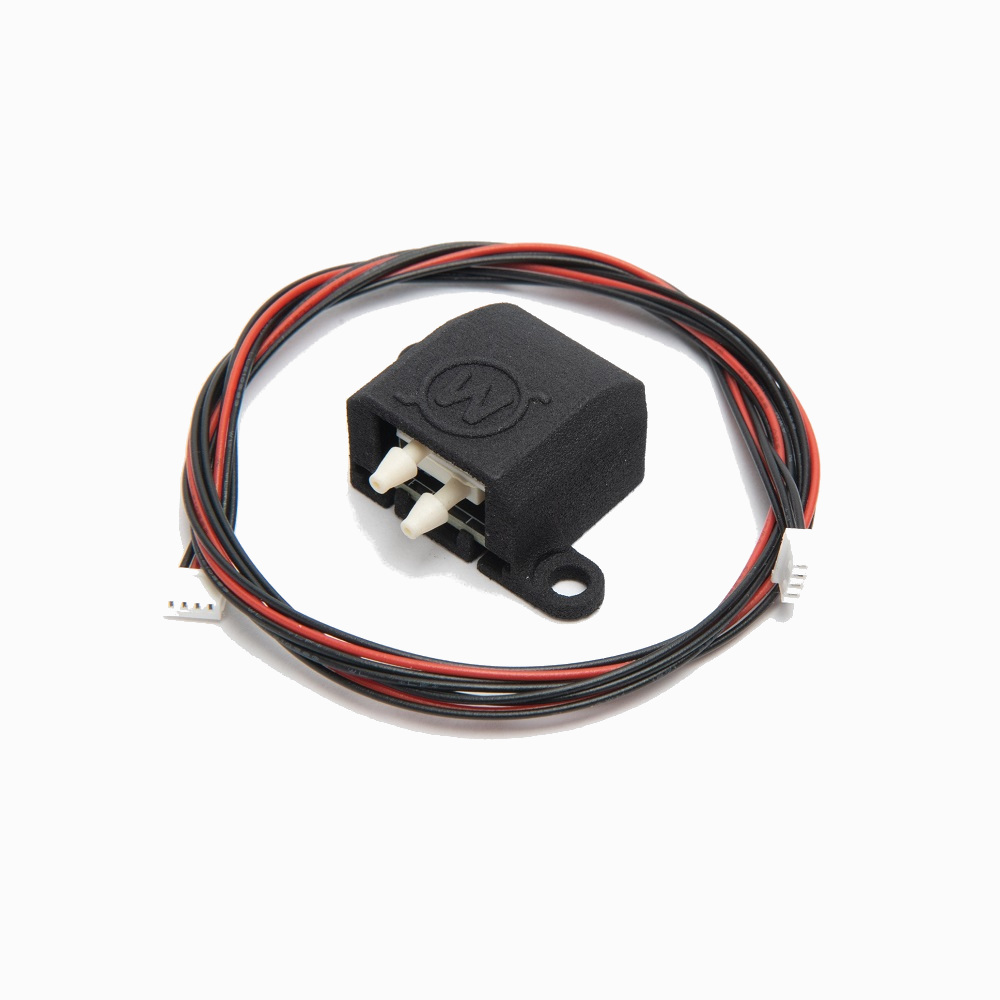 A differential pressure sensor fully integrated with our software to facilitate wind tunnel testing.

---
Railing System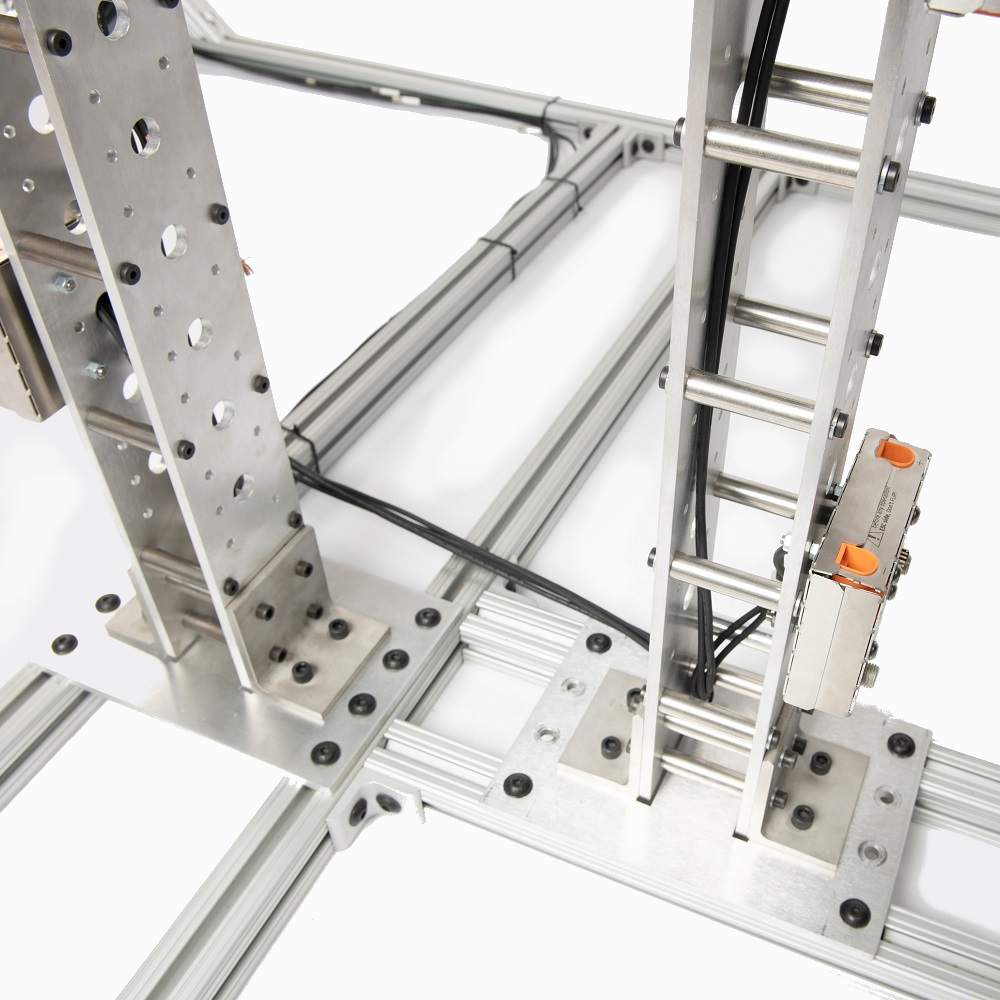 Simplifies ground installation and allows axial and radial movements for dual motor tests.