Thrust Stand for Drone Development
Test your electric propulsion system and improve your drone performances
Get a quote
Improve your Drone Design
Professional drone stand for efficiency measurement
The RCbenchmark data acquisition software allows you to measure important perfomance data about your electric propulsion system. In addition, the software compute your system power and efficiency for you to design the most efficient drone.
| Direct measurements | Derived measurements |
| --- | --- |
| Thrust | Mechanical Power |
| Torque | Electrical Power |
| RPM | Propeller Efficiency |
| Current | Motor Efficiency |
| Voltage | System Efficiency |
Discover the RCbenchmark Software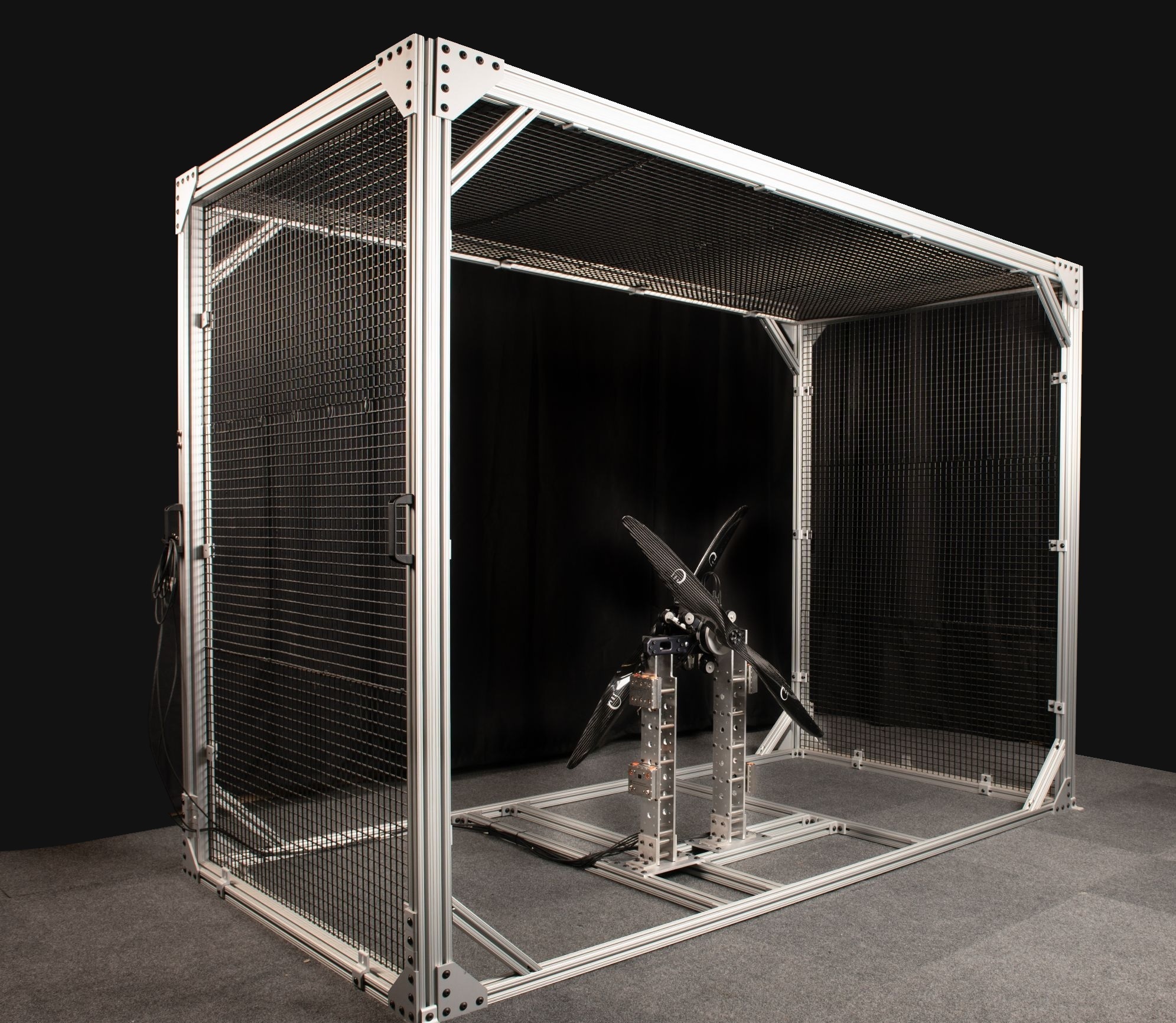 Measure Your Drone Performance
Designed for all types of drones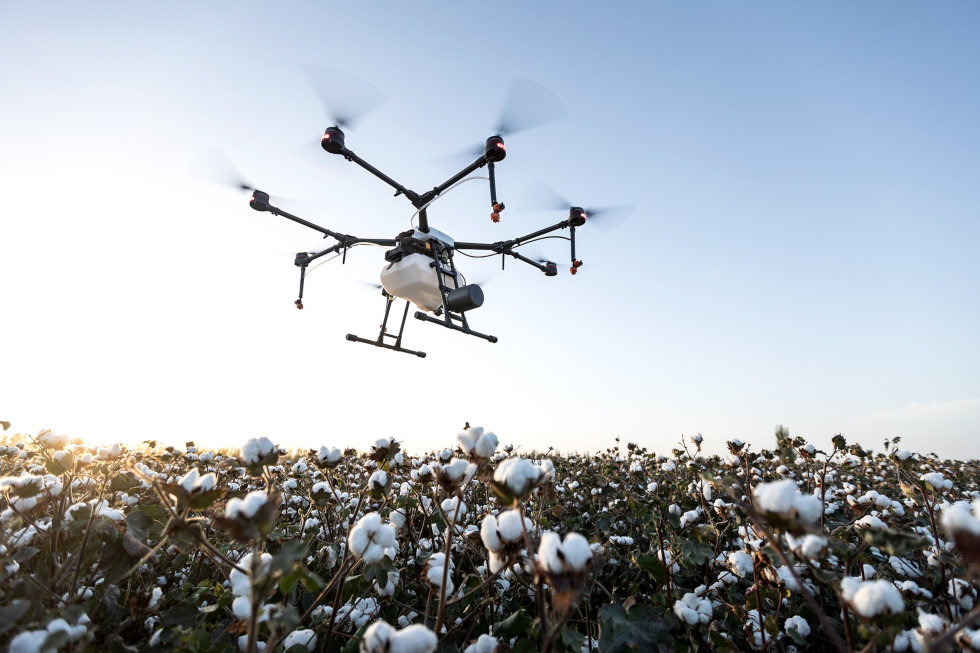 Heavy-lifting drone
Increase drone payload capacity, safety, and reliability
RCbenchmark thrust stands can be used to optimize propulsion systems of heavy-lifting drones. It's crucial to choose the best motors, propellers, ESCs, and batteries for your drone design. Our range of thrust stands can help you gather key data that will help you save your battery life and, consequently, increase your payload capacity.

Discover the Series 1780 large motor test stand
Fixed-Wing Drone
Extend drone flight time for long-duration missions
We offer different testing configurations to fit any drone design. Fixed-wing drones can be tested in wind tunnels using our thrust stands. We offer different accessories to record the wind velocity as well as the temperature of your propulsion system. This can help you elaborate different analysis regarding your drone aerodynamism in order to improve its flight time and general reliability.
Small to Medium Quadcopter
Optimize any size of drone

The Series 1585 can help you test small to medium quadcopters under 20 kg (44 lb) in weight. This drone market is full of different models of motors, propellers, ESCs, and batteries. It's difficult to find out which motors and which propellers is the best match for a specific drone design. A poor motor-propeller match can lead to overall efficiency under 35% in some cases. At RCbenchmark, we believe testing your drone propulsion system is the key to improving your design and becoming a leader in this competitive market.

Discover the Series 1580/1585 small motor test stand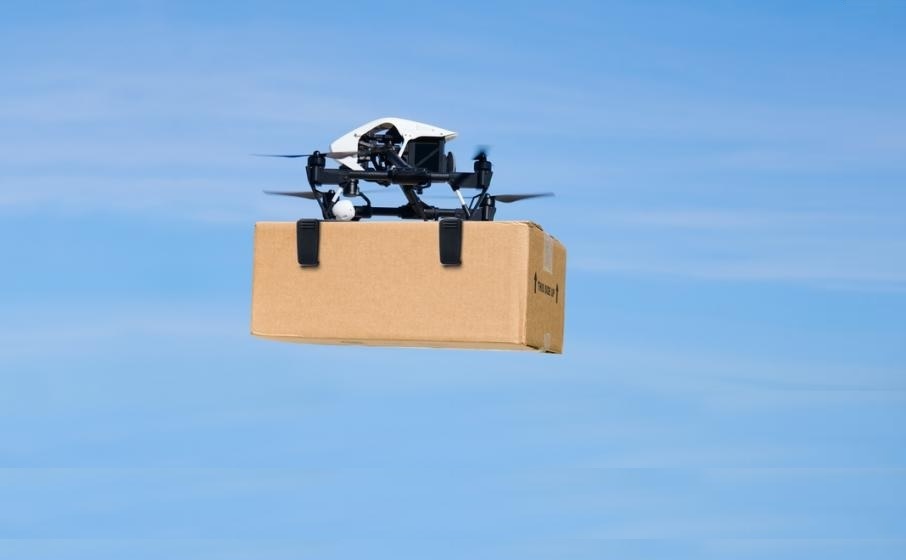 Coaxial Drone Testing Configuration Available
Drone measurement software for data acquisition

Thrust Measurement up to 75 Kgf per Propeller
Coaxial rotor drone testing available

Coaxial rotors are often preferred for professional commercial UAS applications. Counter-rotating propellers allow drones to generate more thrust, stability, and flight time while allowing them to carry much more payload without gaining too much weight. The Series 1780 - Coaxial allows you to test two propellers and two motors simultaneously with up to 75 kgf of thrust produced for a single propeller (150 kgf for the coaxial system). The data acquisition software provided with the stand allows you to characterize motors and propellers individually as well as the general performances of your system. The Series 1780 - Coaxial allows you to test offset coaxial rotors in both pusher and puller modes.