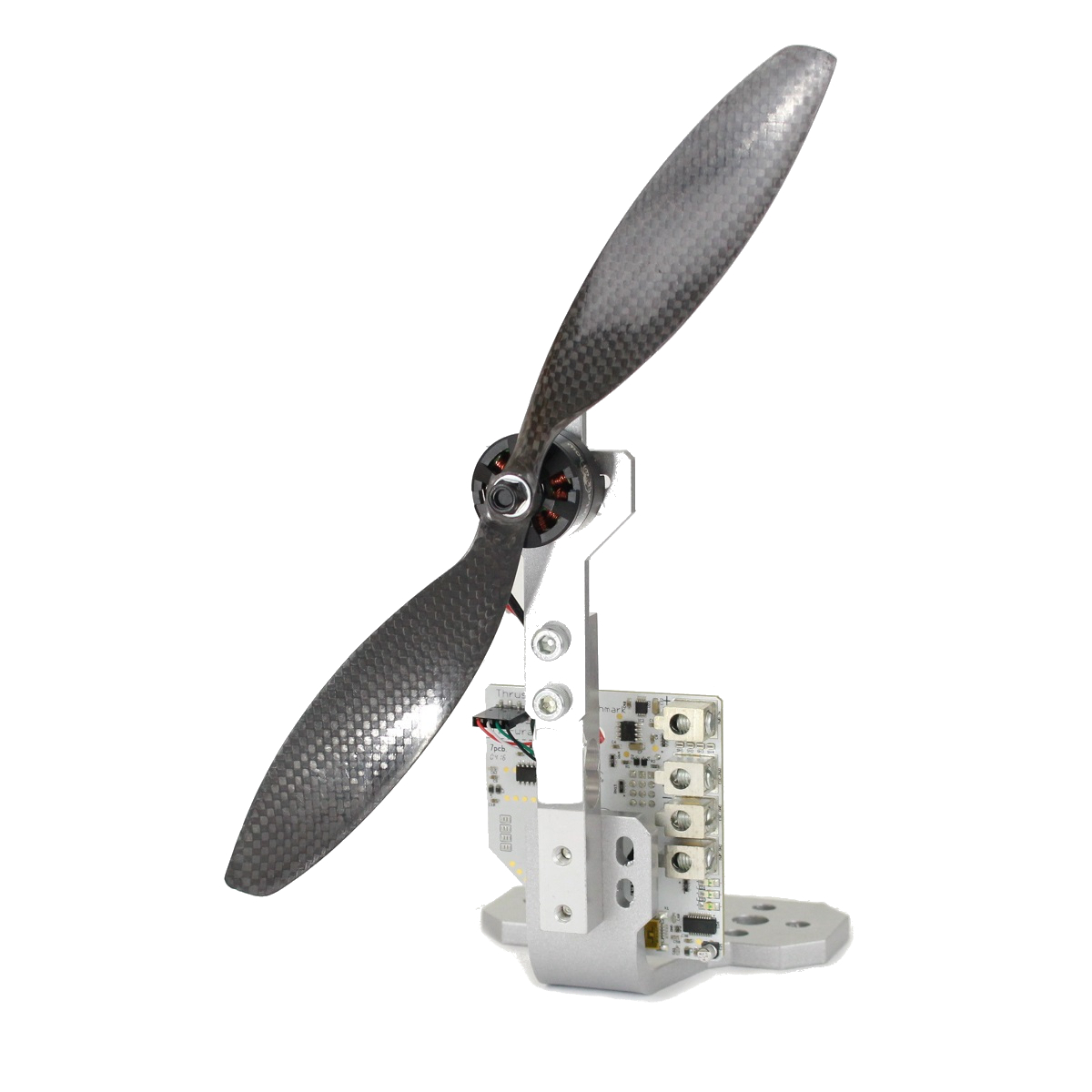 Series 1520 Thrust Stand
Optimize small drone performances
Simple thrust stand with a USB interface and powerful software. Measures up to 5kgf of thrust.

Order Now
Measure Propeller Thrust
Small size propeller test stand
The Series 1520 is accurate and reliable. Obtain the critical data you need such as propeller thrust to enhance your flight performance.
Download Datasheet
Maximum Thrust
5 kgf (11 lbf)

Maximum RPM
100,000 RPM

Maximum Voltage

35 V

Maximum Current

40 A continous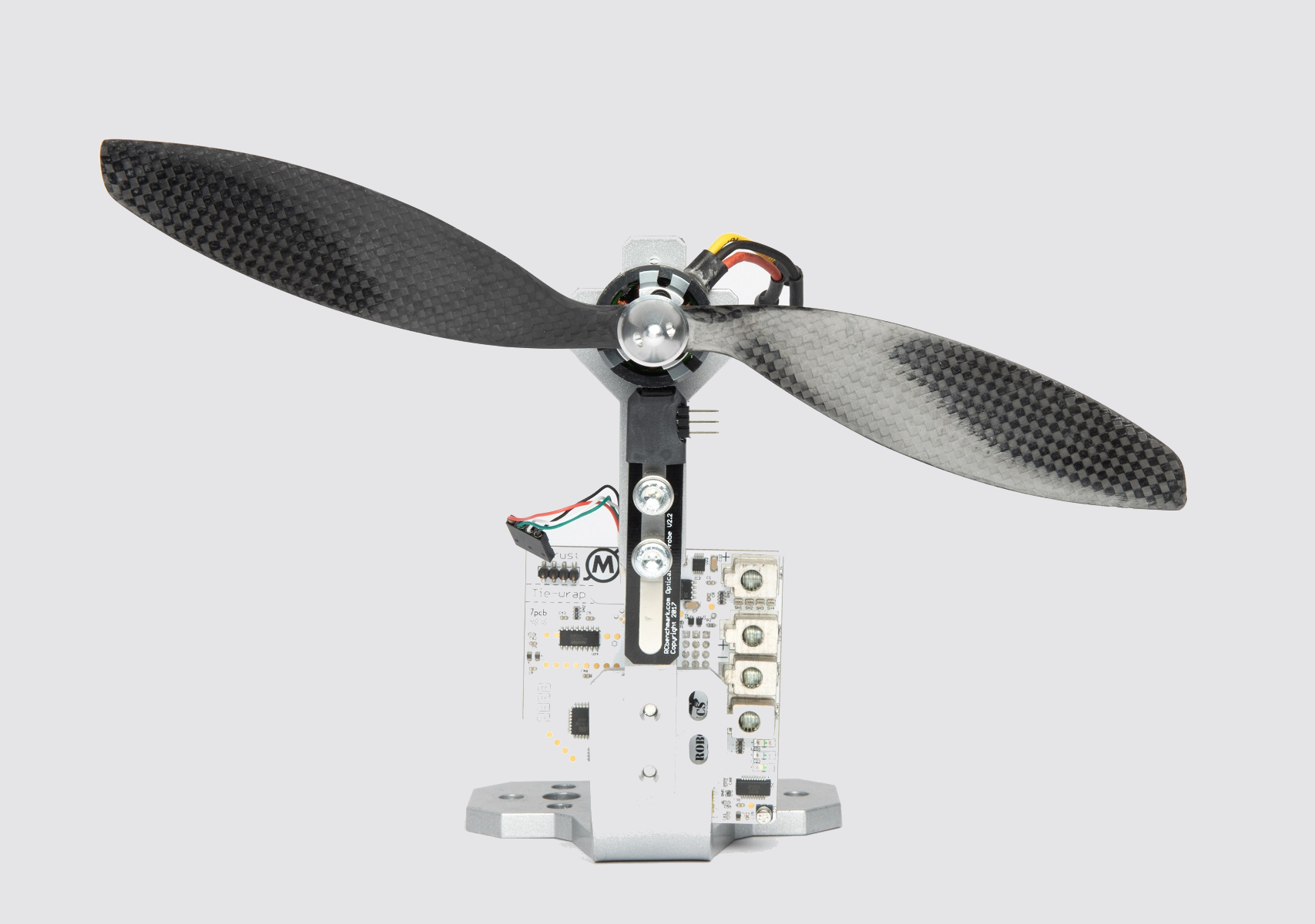 Small Brushless Motor Test Stand

Characterize electric motor power consumption

The accurate strain gauge load cell measures up to 5kgf with ±0.5% tolerance. The thrust stand controls your motor and communicates the measurements to the software via USB.


Simple Installation
All inclusive thrust stand
The hardware is designed for simple installation and to fit most motors. Assemble the thrust stand in a few minutes and you are ready to start the tests!

Comes factory calibrated, but for peace of mind, you can even recalibrate the load cell with your precision calibration weight.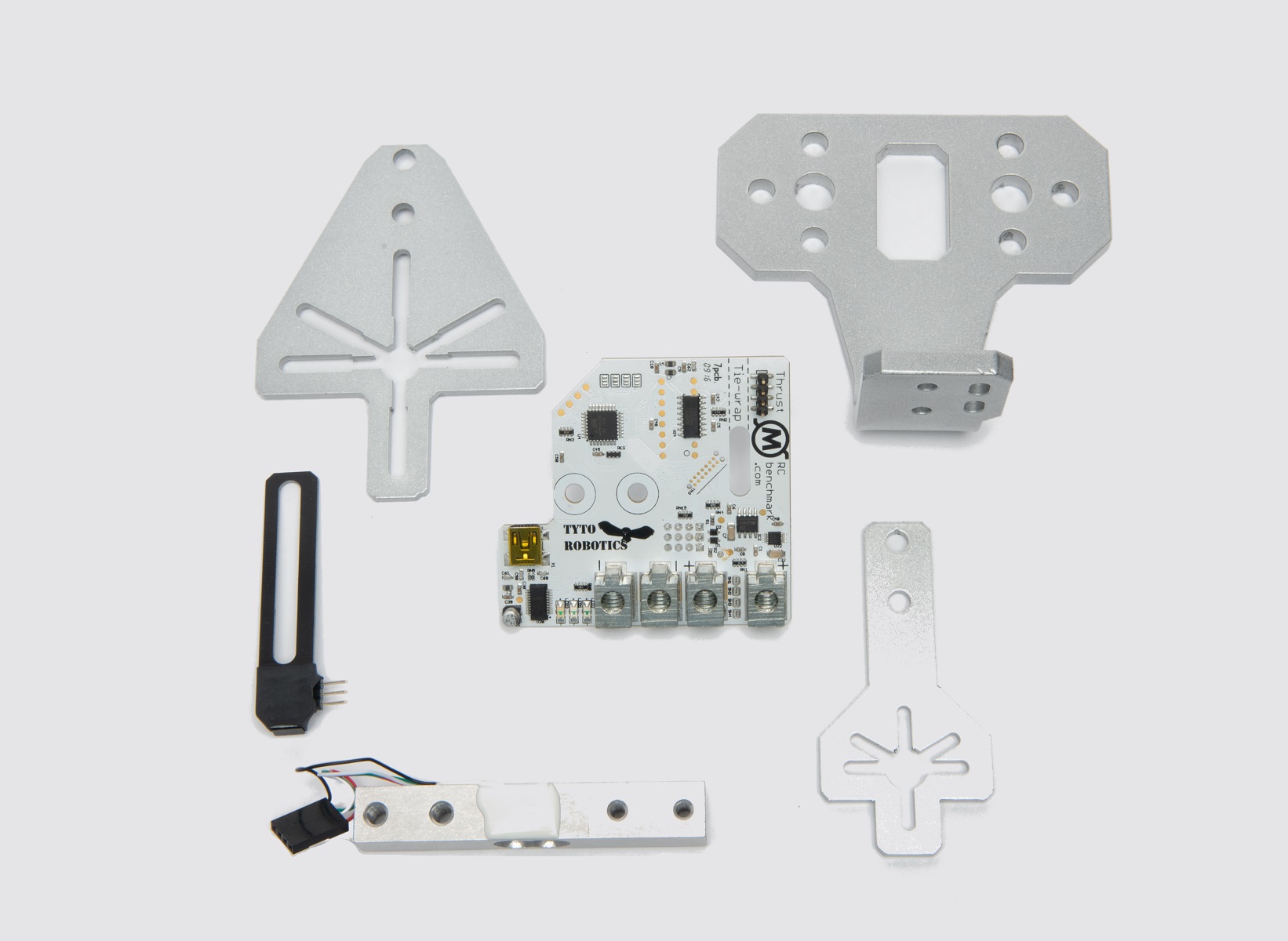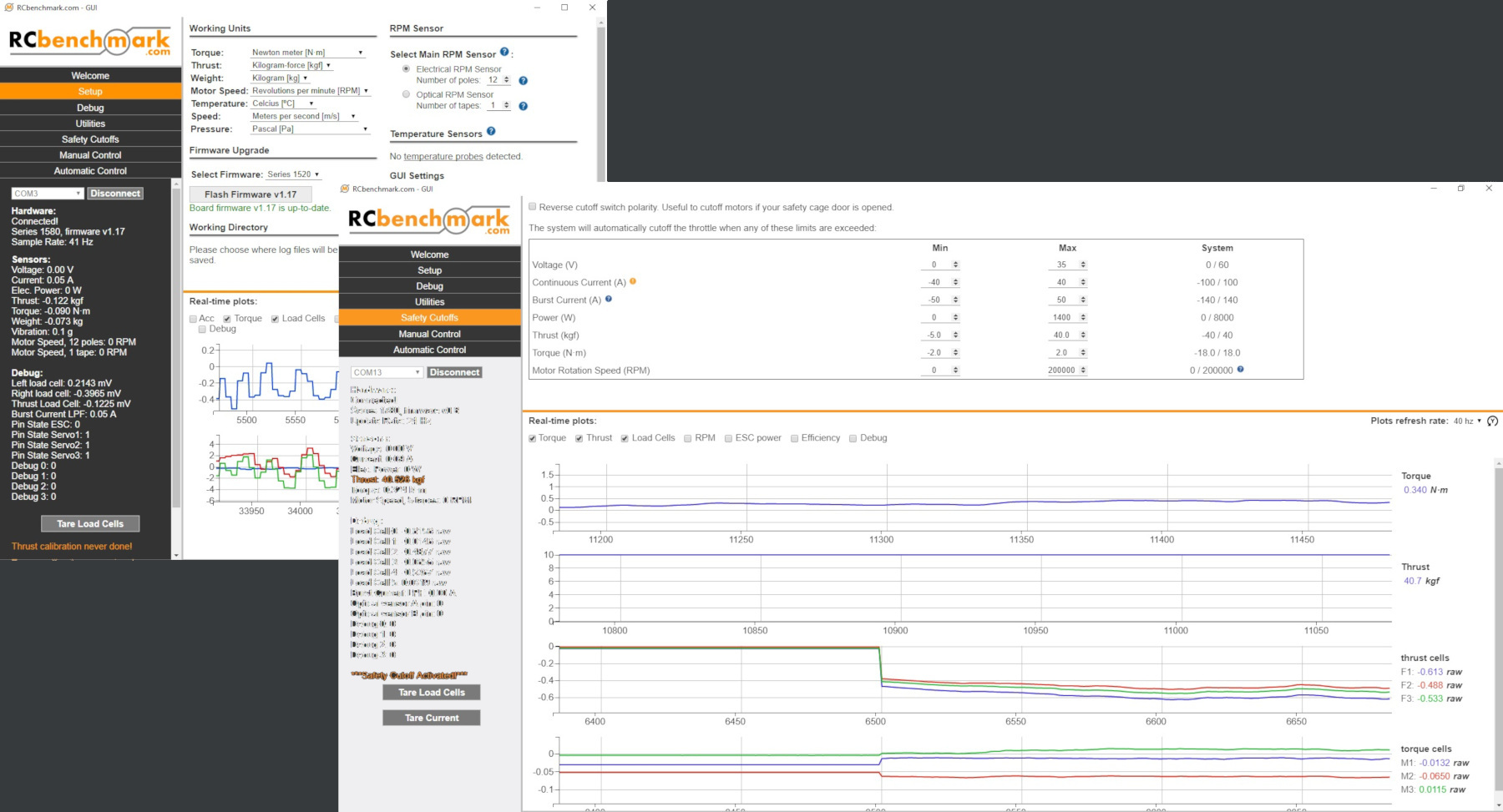 Powerful and User-Friendly Software

Control your stand and record your data
The RCbenchmark software features many powerful functions such as automatic control, real-time feedback, CSV data output, and configurable safety limits that can stop the test.

Download RCbenmark software
Optional Optical RPM Probe

Characterize motor rotation speed
The Series 1520 already includes an easy to use electrical RPM sensor. For Kv <700 or high-speed motors (>50k rpm), you may need the optical RPM sensor.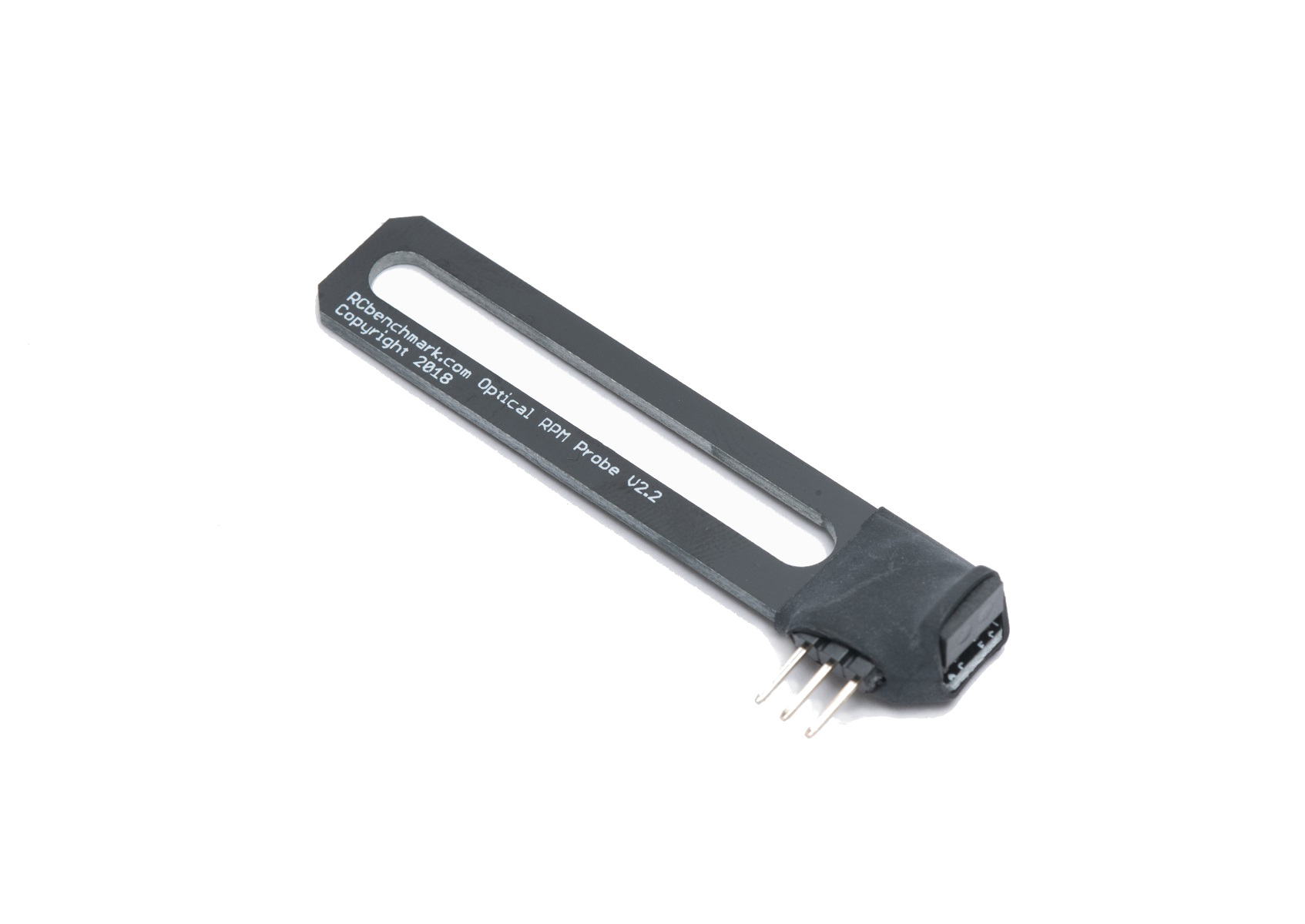 Product Comparison
Series 1520

Series 1580

Series 1585

Typical use
Thrust performance comparison
Full performance comparison
Full performance comparison
Thrust, current, voltage, electrical RPM
●
●
●

Software with control, safety limits and CSV export
●
●
●

Optional Optical RPM Probe
●
●
●

Optional Temperature Probe (up to three) and Airspeed Sensor
●
●

Torque, vibration, mechanical efficiency and electrical resistance (Ohmmeter)
●
●

Calibration hardware
●
●

Up to 80Hz force measurement rate, 55 A, and higher ESD protection.
●

Learn More