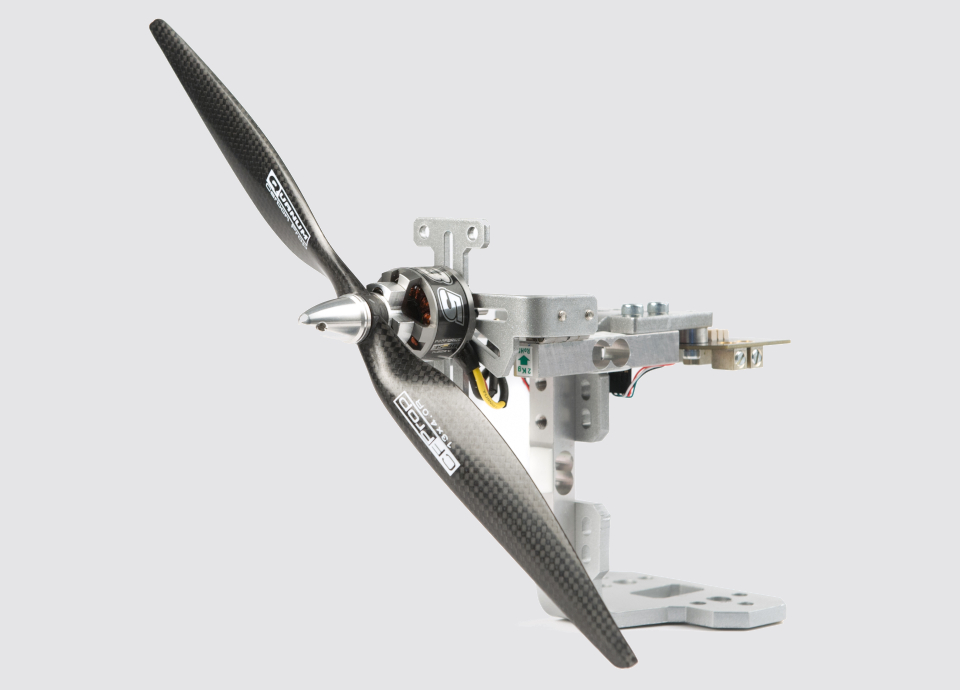 Series 1580/1585 Thrust Stand and Dynamometer
Professional tool for small UAVs.

A premium dynamometer which measures all you need to know about your propulsion system. Record thrust, torque, voltage, current, motor rotation speed, and vibration.

The Series 1585 is a new and improved version of the Series 1580. It has a better dynamic response, a higher power capability, and a better electrical noise immunity for cleaner measurements.

It comes with a USB interface and software for automated control and data-logging.

Order Now
Maximize Flight Time and Performance
Spend less time testing.

The Series 1580/1585 measures torque and derives from it the efficiency of your motor. It provides professional characterization and helps you to find the optimal propulsion components in your project.

Download Datasheet
| | Series 1580 | Series 1585 |
| --- | --- | --- |
| Max. Thrust | 5 kgf | 5 kgf |
| Max. Torque | 1.5 Nm | 1.5 Nm |
| Max. Voltage | 35 V | 50 V |
| Max. Current (coutinous) | 40 A | 55 A |
| Max. Force Measurement Rate | 8 Hz | Up to 80 Hz |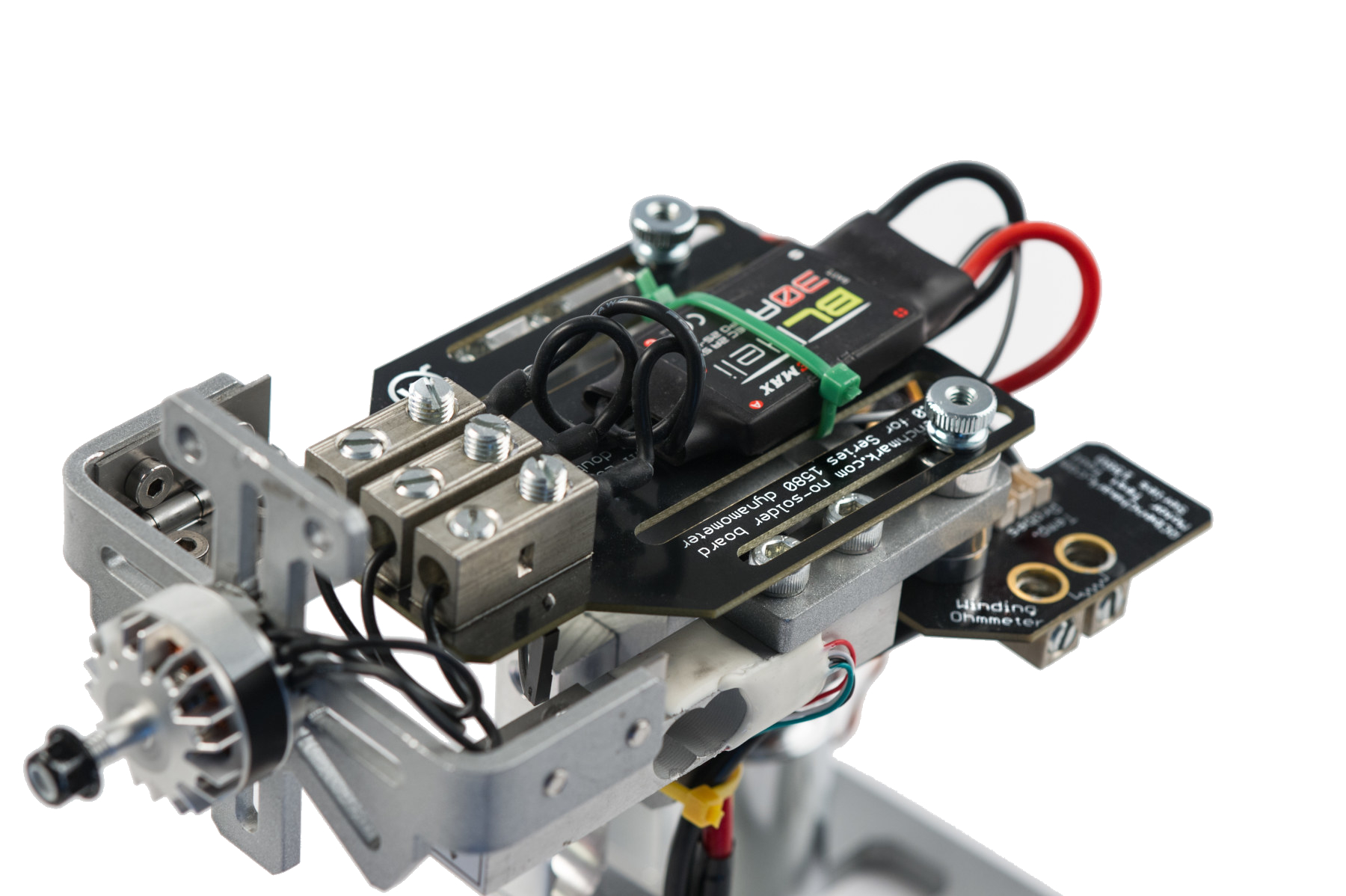 Advanced Tool and Great Software
By designers, for designers.
Quadcopters
Increase flight time and reliability.

Helicopters

Test flight modes quickly: control the swash plate with built in servo outputs.

Cars and Robots

Increase range capability of small vehicles using motors generating up to 1.5 Nm.

Fixed-Wings
Optimize the flight time, payload and climb rate.

A Turn-Key Solution for UAV Designers

Enhanced reliability and add-on features.

With everything included in the box, you don't need to build or use multiple tools for your tests.

It even includes a torque and thrust calibration kit with a precision calibration weight, ensuring your measurements are accurate.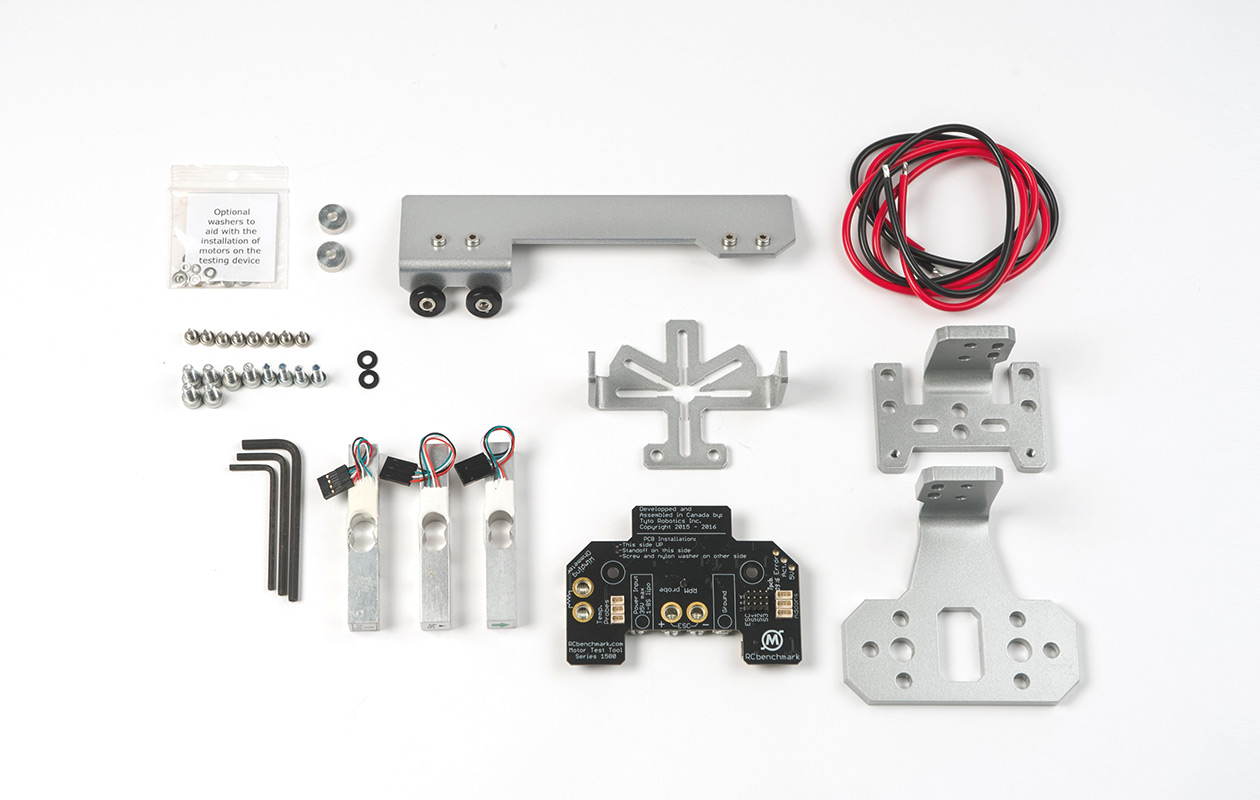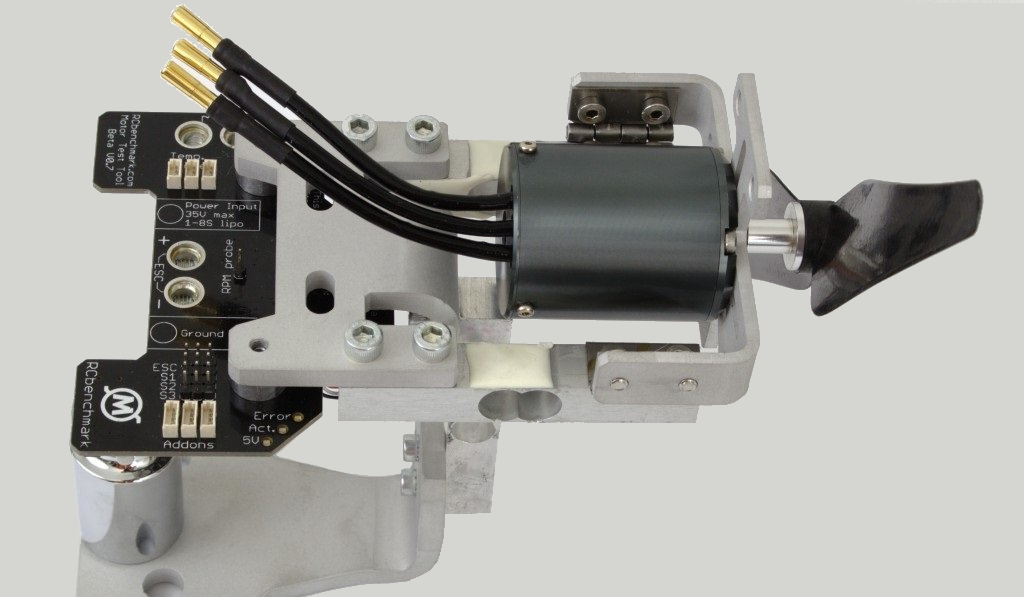 Adaptable and Easy to Use

Reduce development time.

The professional test tool comes with a built-in precision ohmmeter for motor winding resistance measurement, and it has expansion ports to connect additional sensors.

Multiple Accessories to Achieve Peak Performance

Simplify your tests and obtain more data.

---
No-Solder Board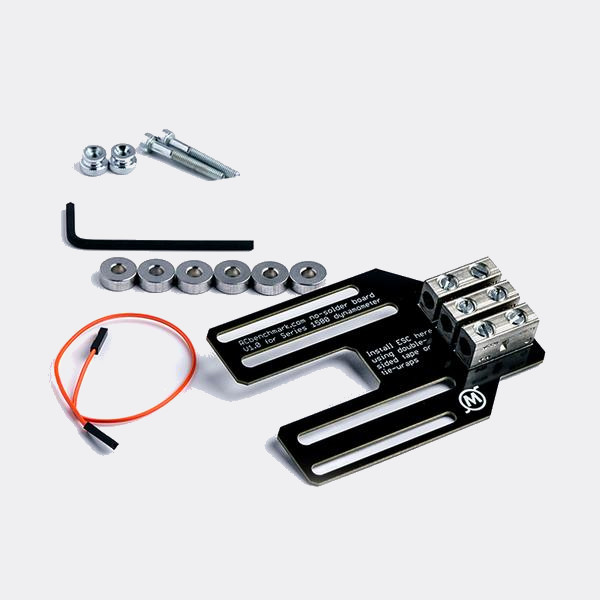 The no-solder board lets you quickly swap motors without soldering bullet connectors.

---
Temperature Probe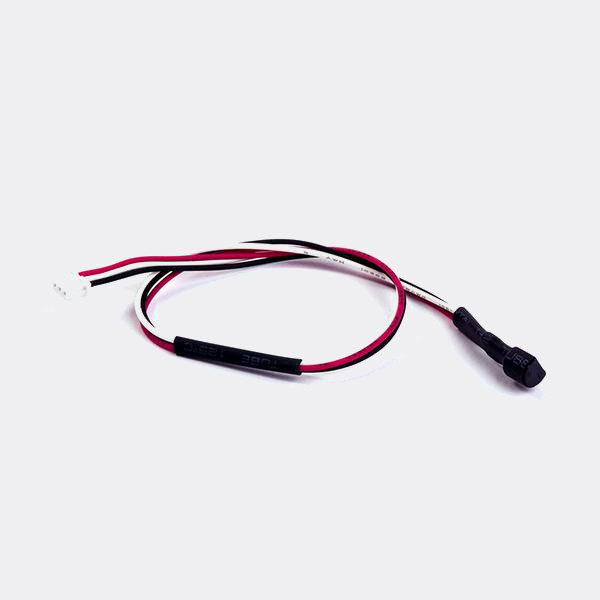 The Series 1580/1585 supports up to three probes to measure temperature from -10°C to +120°C.

---
Air-Speed Probe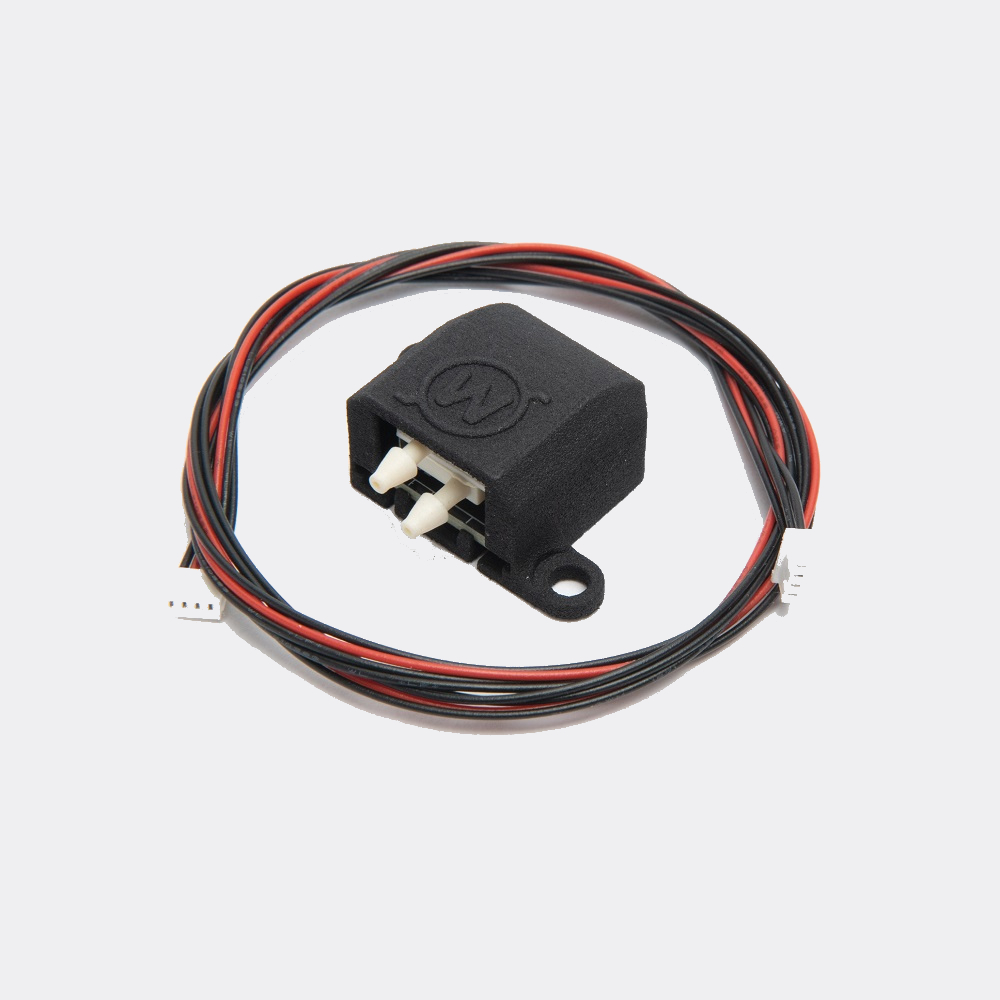 A differential pressure sensor fully integrated with our software to facilitate wind tunnel testing.

---
Optical RPM Probe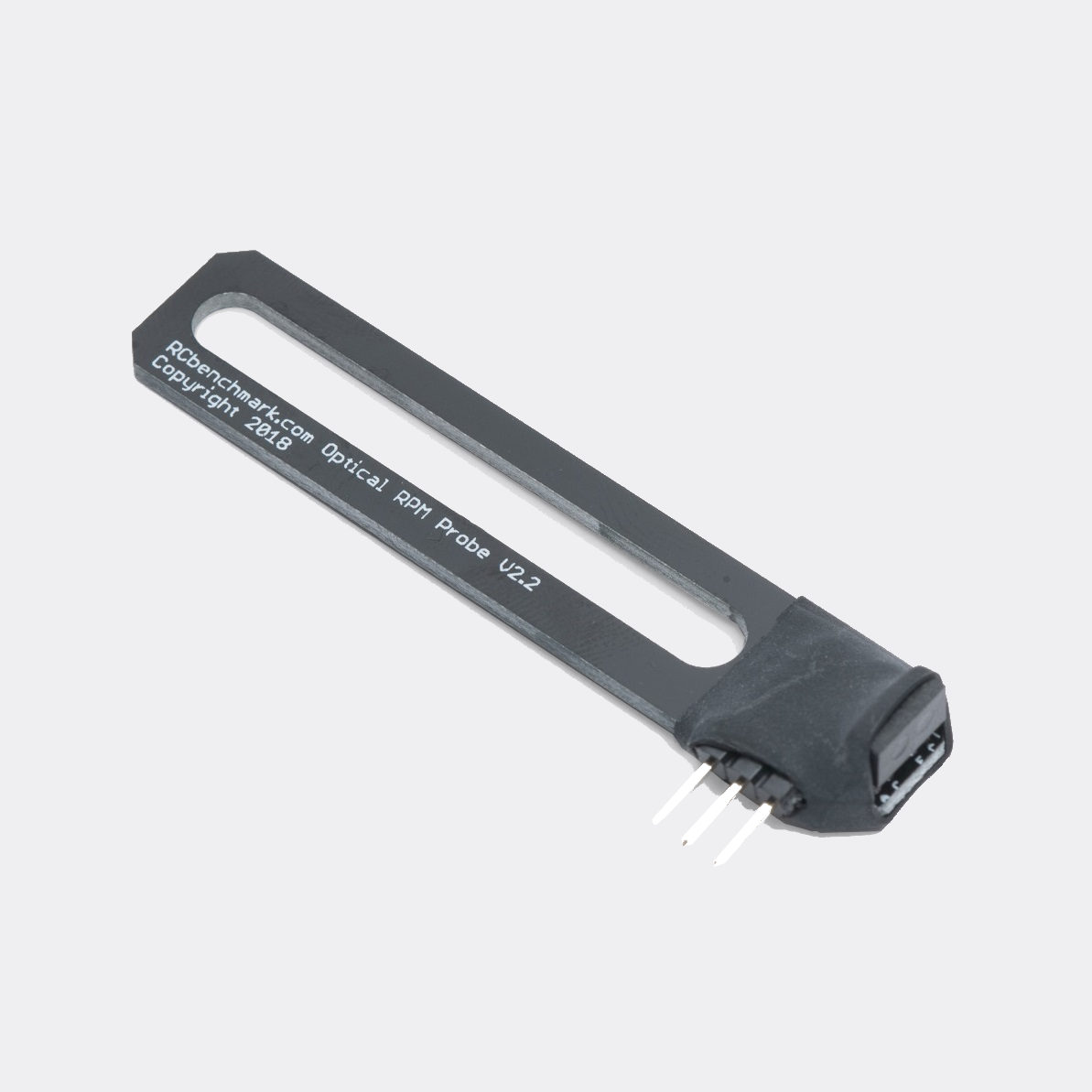 Use the optical RPM probe for low Kv motors (<700) or high rotation speed tests (>200,000 eRPM).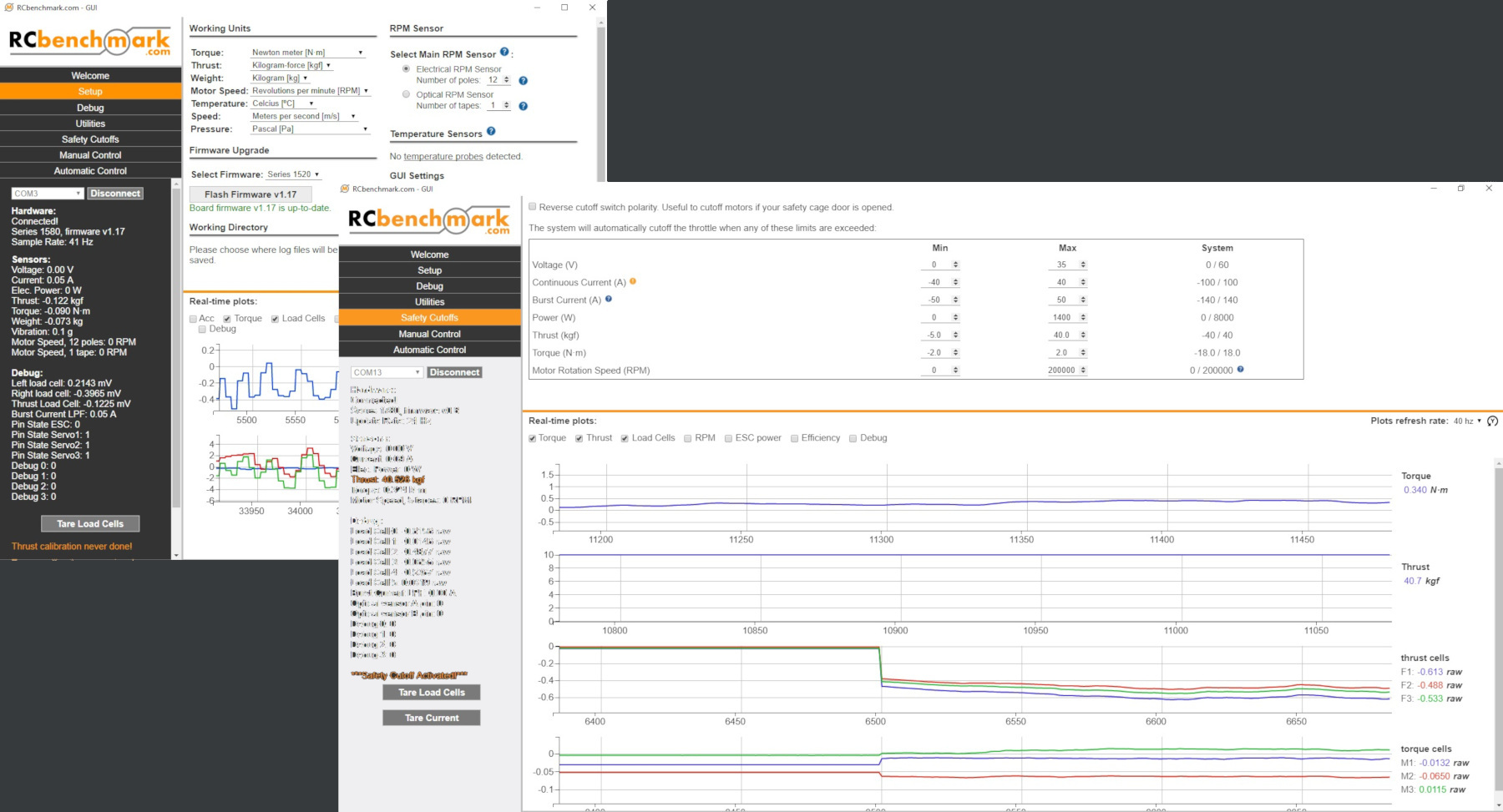 Included, Powerful, and User-Friendly Software

A simple approach to obtain flight data.

Control your motor manually or automatically. Set safety cutoffs to reduce the chance of damage during intensive tests. Get real-time feedback with live plots and automate tests with customizable scripts.